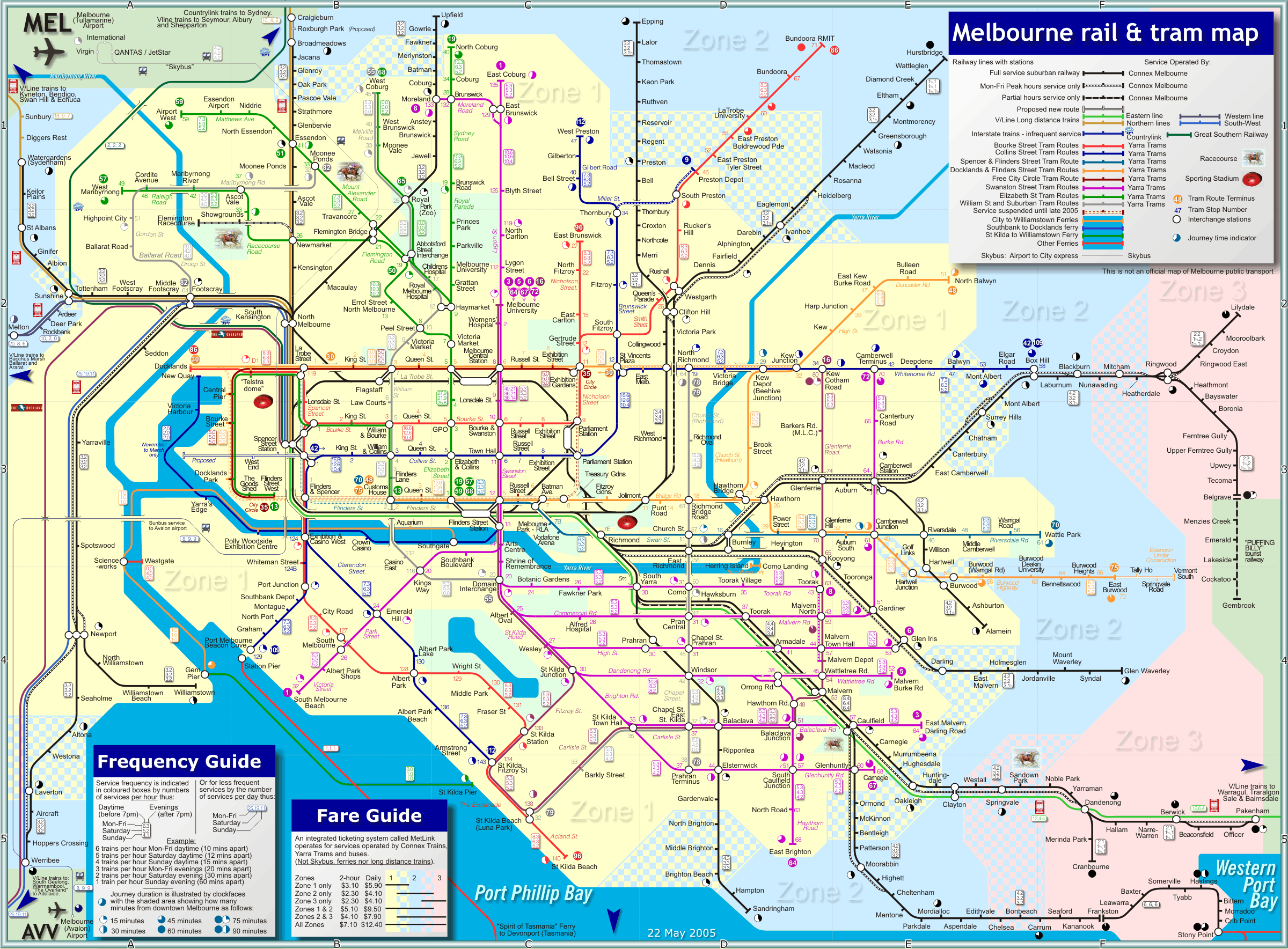 Map M1 - Melbourne Train and Tram map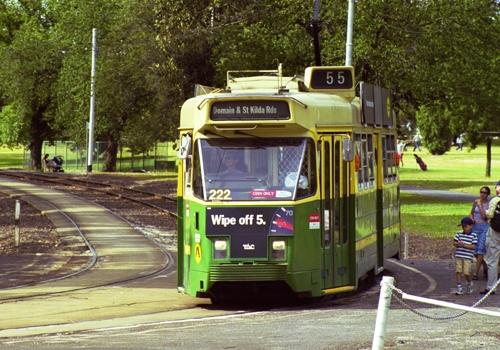 A tram on route 55 from West Coburg to Domain Interchange stops at Royal Park (Zoo) station (Map Ref B1).
Photo Courtesy Railpix

This map covers the downtown and greater metropolitan area of the city of Melbourne. Melbourne is Australia's second-largest metropolitan area - with a population of 3.5 million people. Amongst Melbourne's most famous products are Fosters Lager beer, Australian Rules Football, Olivia Newton-John, Barry Humphries (aka Dame Edna Everage - note Moonee Ponds on the map!), Dame Nellie Melba, Rupert Murdoch, and the Melbourne Cricket Ground - home of the 1956 Olympic games and the world's greatest cricket arena (known to locals as 'the G'). Melbourne is a key shipping port of the southern hemisphere, indeed at 37 degrees South, there is no city in the world larger than Melbourne lying further South.

Melbourne, along with San Francisco, is known probably more so than any other city in the world for its trams. The city is home to one of the worlds great urban tram networks. Thanks to the vision and perseverance of the late Sir Robert Risson, chairman of the Melbourne and Metropolitan Tramways Board throughout the 1950s and 1960s, Melbourne retained and expanded its electric tramways in spite of the public opinion and political wishes of his masters in an era when almost all other cities destroyed their tram networks with gusto. The end result is a revered and uncalculably valuable asset for Melbourne to this day. Melbourne's tram network is in fact continually expanding, now operated by a Private company (Yarra Trams) the network has more track and route distance now than at any time in its history.

Always in the shadow of the more famous trams, Melbourne's suburban train network is also of impressive size and efficiency. Operated by a private company, Connex, there are some seventeen routes radiating to all corners of the metropolis. Trains are frequent and generally comfortable. Whilst not as intensive as the train network in Sydney, Melbourne's network is more extensive. If the truth be known, the train network contributes more to the economic advantage of Melbourne than does the tram network, but there is no doubt that the trams are a key feature of Melbourne's cultural heritage.

A printer-friendly version of this map in pdf format can be downloaded by clicking here.
Some Useful Links
Zen and the City Loop - the mysterious world of travel by train under dowtown Melbourne.
VICTRIP - Official Transport Guide to Melbourne and Victoria
MELTRIP - A comprehensive guide to Melbourne transport - the alternative to Victrip - by Peter Parker.
Melbourne Transit FAQ by Daniel Bowen.
Connex Trains official homepage.
Yarra Trams official homepage.
Puffing Billy Tourist Railway
Melbourne guided tours for rail fans!