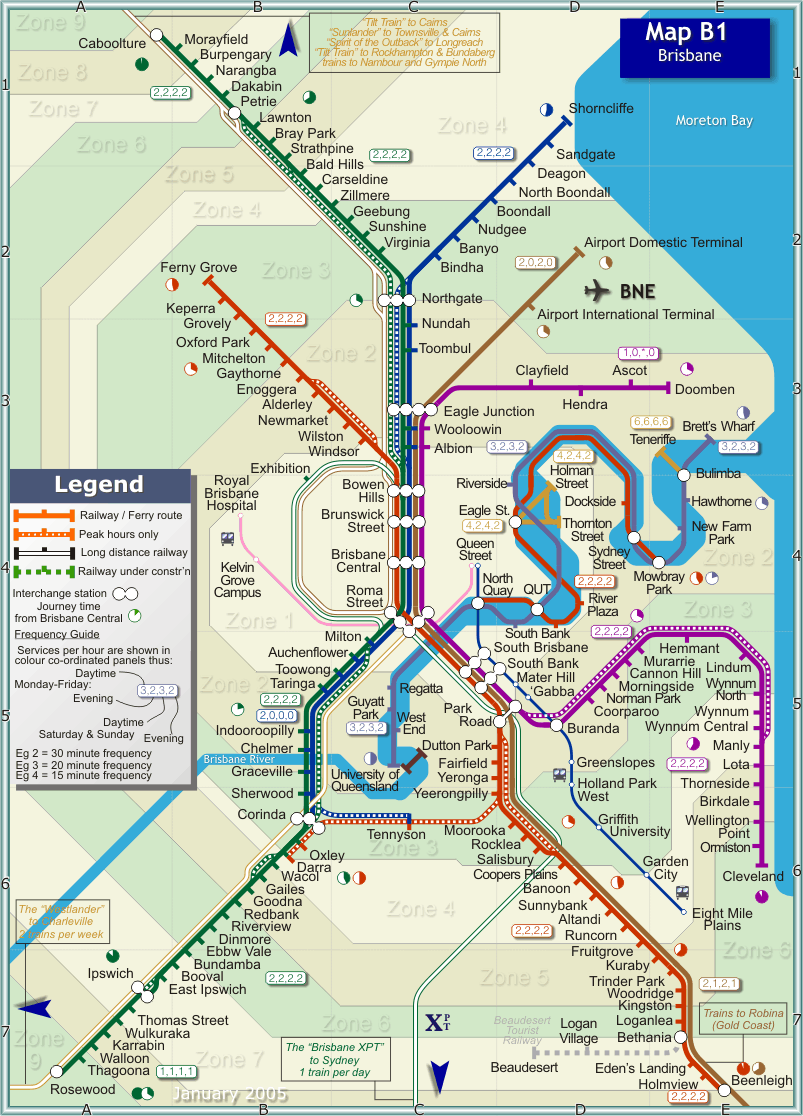 Map B1 - Brisbane Metropolitan area

This map covers the metropolitan Brisbane region of the state of Queensland in Eastern Australia. Brisbane, with a population of around 1.5 million, is Australia's third largest city. Its climate is generally warm, with wet humid summers and pleasant dry winters. The city is renowned for its relaxed outdoor lifestyle, but it is also a major centre for business and commerce. It is a fast developing city that prides itself on a 'can-do' attitude.

Electric train services are provided by Queensland Railways under the Brand name CityTrain. Services are fast and moderately frequent. All routes run to and from downtown Brisbane, with Roma Street and Central being the major downtown stations. For a more sedate experience, Brisbane has a number of delightful ferries that provide cross river, commuter and tourist services in the downtown area.

Queensland Railways (QR) official maps and track access details

A printer-friendly version of this map in pdf format can be downloaded by clicking here.