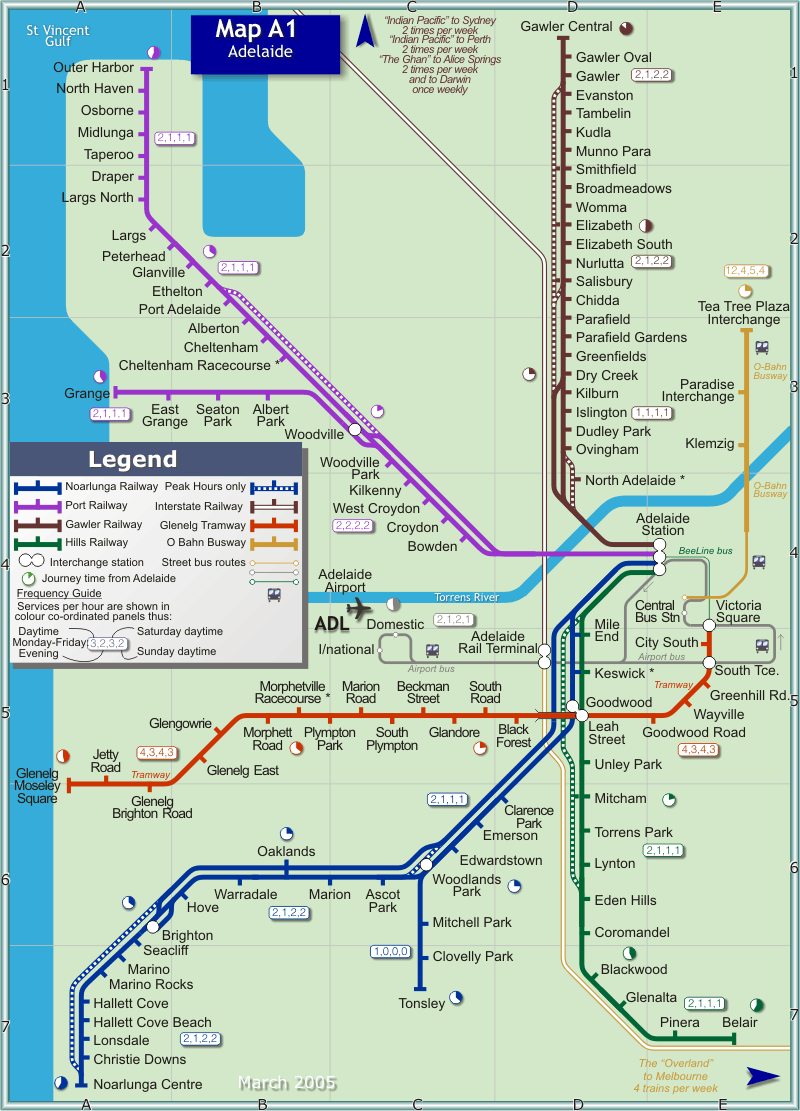 Map A1 - Adelaide Metropolitan area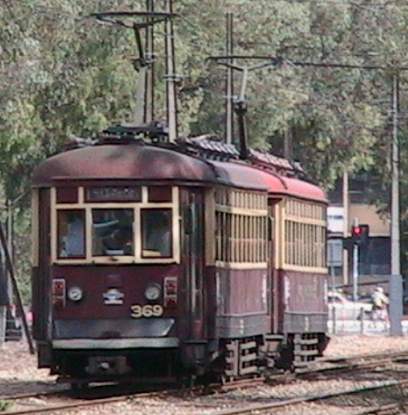 Coupled H class trams heading South between South Terrace and Greenhill Road (map ref E5) on their way from Adelaide to Glenelg (Jan 2004).

This map covers the metropolitan Adelaide region of the state of South Australia. Adelaide, with a population of around 1 million, prides itself on its artistic, culinary and sporting lifestyle. The city's most famous sons are musicians - it having been the childhood home of the likes of Jimmy Barnes and Paul Kelly. Though not his birthplace, Adelaide was the chosen home of arguably the worlds most outstanding sportsman - Don Bradman. Adelaide has some unique characteristics amongst Australian cities including that it has a particularly high proportion of its population of German ancestry, and intriguingly is the only city in the nation where the locals speak with a distinctive regional accent.

Whilst Adelaide was originally a well-planned city, local authorities are beholden to the motor industry, and this has dramatically marred the development of adequate rail transport. Adelaide has the worst metropolitan rail service in the nation, and is the only major city in Australia without electric train services. In contrast to all other cities there are no plans for any development of the services and in fact there are even mild threats of service reduction and route curtailment.

Suburban trains are operated by Transadelaide. All trains are operated by air-conditioned diesel railcars, and run over four main routes and two branch lines. The services operate regularly throughout the day, but are infrequent at night and on weekends. All trains operate to and from what was formerly Australia's grandest station - Adelaide Station which was modelled on New York's Grand Central terminal. Tragically, the grand station is but a shadow of its former self since having been converted into a casino, and the trains which once majestically arrived and departed at the grand concourse that was the front entrance to the city now slink in and out along an unpleasant covered-over set of tracks, almost as if the railway is something of which to be ashamed. Long-distance interstate trains have been banished from the grand terminal, and they now arrive and depart at a mightily unremarkable location called "Adelaide Terminal" in the industrial suburb of Keswick.

There is however a tantalising remnant of a wonderful electric street tramway system - the 'Bay Tram' runs between Victoria Square and the bayside suburb of Glenelg. Until 1958, an extensive network of electric tram routes served the city, and despite Adelaide's ideal geography and street geometry to support trams, the network was closed in what was worldwide a less enlightened era. The one remaining line has survived (largely through neglect), and is now one of the great rides back in time. It is operated by wonderful 1929 vintage American style interurban tramcars, Australia's oldest public transport vehicles in regular service. If you do nothing else in Adelaide - ride the tram to Glenelg and experience one of the great experiences of the immediate postwar era!

Another unique and tragic chapter in Australia's transport history is the O-Bahn busway which runs to the North-Eastern suburbs. In the late 1970's the opportunity existed to re-invigorate the tramway by extending it through the city along the so-called 'Modbury Corridor'. As is to be expected in Adelaide, a road-based solution was preferred by the government of the time, and the German designed O-bahn guided busway was constructed instead. This still operates even today, and is worth a ride whilst in Adelaide as you are unlikely to see too many of these around the world. Thankfully, a proposal to construct a second busway to the southern suburbs was cancelled as recently as early 2001.

A printer-friendly version of this map in pdf format can be downloaded by clicking here.