Welcome to the Official Web Site of

Ladysmith Railway Station, Kyeamba Road
Ladysmith, Via Wagga Wagga

About |
Fees
|
What's New
|
Contact Us
|
Links
| History |
Membership
Safety
|
News
|
Insurance Crisis |
Photo Library
Tumbarail has now closed. Our access officially runs out on Wednesday April 30. Further updates on the Insurance page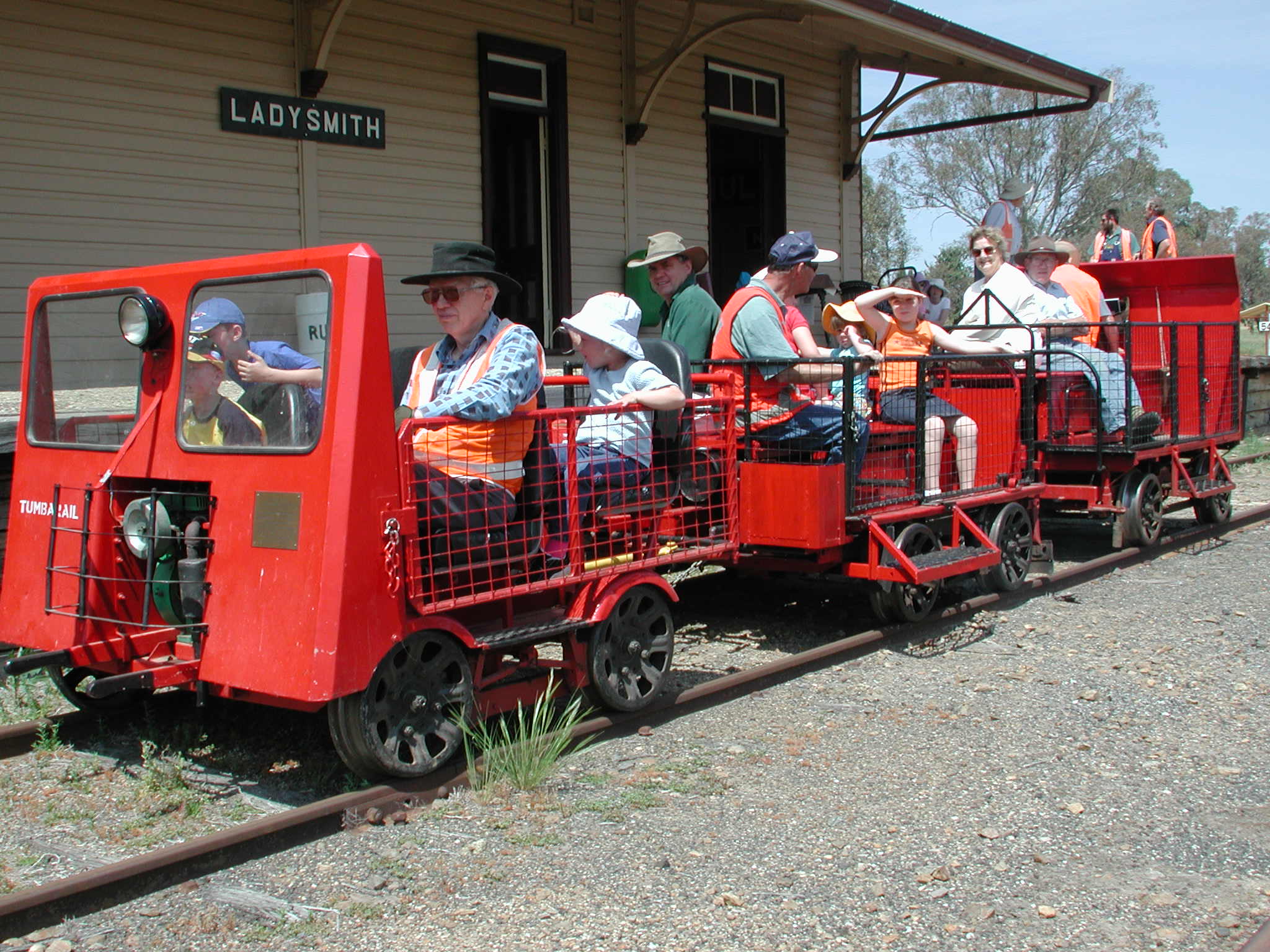 The Membership Application form for Tumbarail & The Junee Roundhouse is now online. Download it today.
Do you live in Junee, or are you interested in Locos and the steam era? Visit the Junee Roundhouse site.
This Site Is Constantly

Under Reconstruction You are visitor number
as of November 5, 2002 (Web counter courtesy of
Digits
)
Prime Television Wagga are proud supporters of Tumbarail.
Page Design & Construction by Gaven Livermore Hosting by

April 29, 2003